John Pfaltz, Professor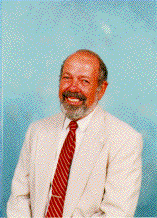 ``Discrete systems are dynamic, but how do we describe such change? The calculus doesn't help us here''.
``If a function is continuous, similar inputs are mapped to similar outputs; why do we not ask if procedures are continuous?''
``In scientific database applications it is more important to be able to modify the structure of the database than the data itself.''
Office: 203 Reid Hall
Office Phone: (804) 982-2222
E-mail: pfaltz@virginia.edu
US Mail:
Department of Computer Science
Thornton Hall
University of Virginia,
Charlottesville, VA 22903
USA
Current Research:
Our current emphasis is on closure systems and their applications to computer science. These closure systems provide a formal mechanism for studying the nature of discrete systems which are the ``stuff'' of computer science and many other empirical scieces. Moreover, they permit the definition of complete and closed functions on discrete systems, which appear to fill the role of ``continuous'' functions over continuous manifolds.
---