Reinforcement Learning
/ Fall 2020
Updates
2020-12-10
New student presentation is up: Project Presentation Day 2 [Evaluation System]
2020-12-08
New student presentation is up: Project Presentation Day 1 [Evaluation System]
2020-11-17
New Lecture is up: Approximation Methods [slides]
2020-11-10
New student presentation is up: Continuous-time Markov decision processes [Slides]
2020-11-10
New student presentation is up: Adversarial attacks against reinforcement learning [Slides]
2020-11-05
New student presentation is up: Hierarchical Reinforcement Learning [Slides]
2020-11-05
New student presentation is up: Deep Reinforcement Learning [Slides]
Course Description
This is a graduate-level seminar course on reinforcement learning. We will discuss the foundations in reinforcement learning, starting from multi-armed bandits, to Markov Decision Process, planning, on-policy and off-policy learning, and its recent development under the context of deep learning.
Register to our Piazza course forum to get course notifications via email.
Time: Tuesday/Thursday, 11am-12:15pm, online via Zoom. You can find our zoom meeting links in collab.
Office Hours: You can request the zoom links for our office hours via email, but please make an appointment beforehand (at least two hours in advance).
1. Instructor, Tuesday/Thursday, 4pm-5pm;
2. TA, Monday/Wednesday 4pm-5pm.
Instructor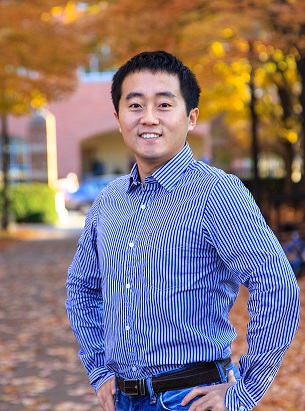 Teaching Assistant