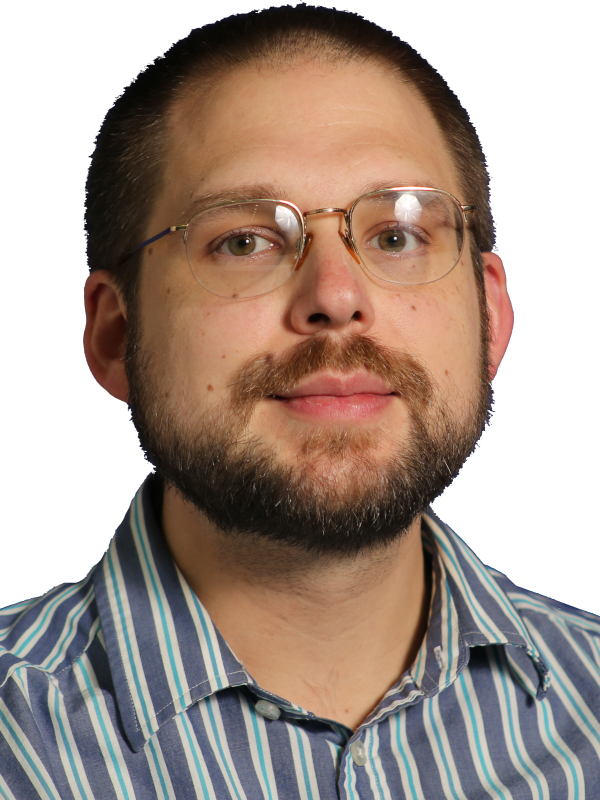 Luther A. Tychonievich
I'm an assistant professor in the Computer Science Department at the University of Virginia. I am the 2017 recipient of the Harold S. Morton Jr Award for Teaching and the 2015 and 2019 ACM student chapter's Professor of the Year award. I currently serve in my department as the chair of the Diversity Committee, the chair of the Undergraduate Curriculum Committee, and the Director of Diversity and Inclusion. I earned a Ph.D. degree in computer science from the University of Virginia, M.S. and B.S. degrees in computer science from Brigham Young University, and A.A. and A.S. degrees from Lakeland Community College.
My primary academic activity is education: education of students, teaching assistants, faculty, and computer science educators at every level. My research has three main thrusts. In computer science education I research pedagogical practices and course designs that attract more and more diverse students into computing. As part of FHISO and rootsdev I research data models for facilitating large-scale cooperative family history research. I am also a theoretician and algorithmist, having developed algorithms and written proofs on several topics within computing.
I enjoy office politics (the influencing of the local polity), I love to walk (alas, shoes last only briefly as a consequence). I'm keen on board games (RoboRally is the best, with many close seconds) and table-top roleplaying games (homebrew by preference, D&D by ease of finding players). I'm an active member and lay minister in the Church of Jesus Christ of Latter-Day Saints. I enjoy writing (fiction, nonfiction, and poetry). I enjoy reading (including some books I repeatedly reread: Winnie-the-Pooh, The House at Pooh Corner, The Hobbit, Leave it to Psmith, the Holy Bible, and the Book of Mormon).
Last updated 2014-09-23