Welcome to Computer Science!
Information about CS1 courses and the Placement Test:
http://www.cs.virginia.edu/~sherriff/cs1110/placement/
Course Announcements / Events
Quick Links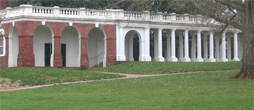 Follow the staff on Twitter: @UVaCS1110
Message boards:
Piazza
Login to Piazza and use the threads for quick questions, assignments, and for discussion with other students and staff. You can also post private messages here that will only be seen by staff members.
Email the Instructors:
Sherriff (1110)
,
Tychonievich (1110)
or
Soroush (1111)
Email Profs. Sherriff, Tychonievich, or Soroush for exam issues, emergencies, etc.
Course Staff
1110 Instructors:
Prof. Mark Sherriff
/ Office: Rice Hall 401 / Phone: 982-2688 / Email:
sherriff@virginia.edu
/ Twitter: @MarkSherriff
Prof. Luther Tychonievich
/ Office: Rice Hall 210 / Phone: 243-3789 / Email:
lat7h@virginia.edu
1111 Instructor:
Prof. Hamed Soroush
/ Office: Rice Hall 502 / Phone: 982-2228 / Email:
hs7cd@virginia.edu
Teaching Assistants:
Andy Barron, Marina Childers, Stephanie Colen, Stephen Feldman, Casey Huang, Sydney Huppert, Martin Kellogg, Monika Khot, Sam Knox, Nick Lytle, Courtney Maimon, Paul Moniuszko, Matthew Pearson-Beck, Jim Roberts, Joe Scott, Jackie Tran, Stefanie Van Rafelghem, Luonan Wang, Kevin Whelan
Information about CS1 courses and the Placement Test:
http://www.cs.virginia.edu/~sherriff/cs1110/placement/