On the Browser screen, select your bucket. Click the "three-veritical dots" option on the right,

Select Edit bucket permissions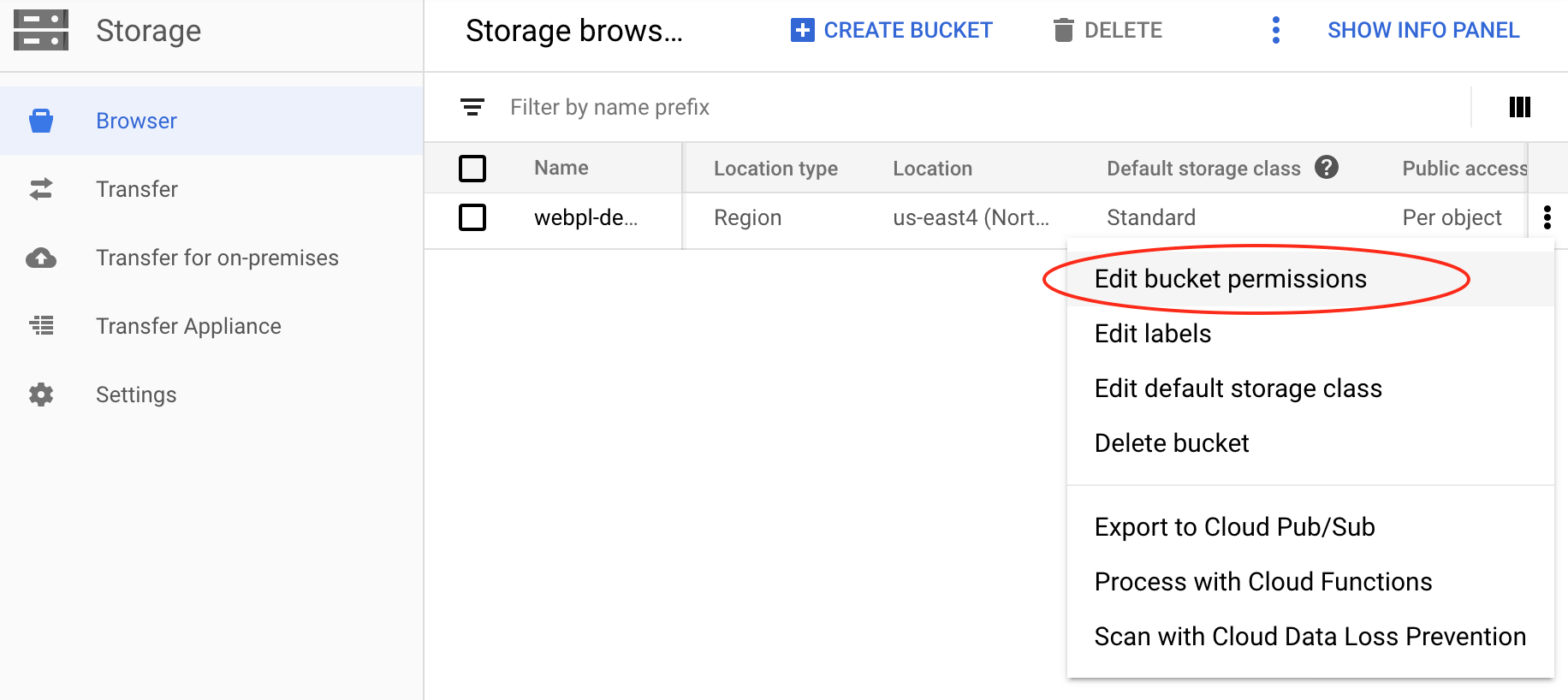 Do not export to cloud
On the INFO PANEL screen, click the ADD MEMBER button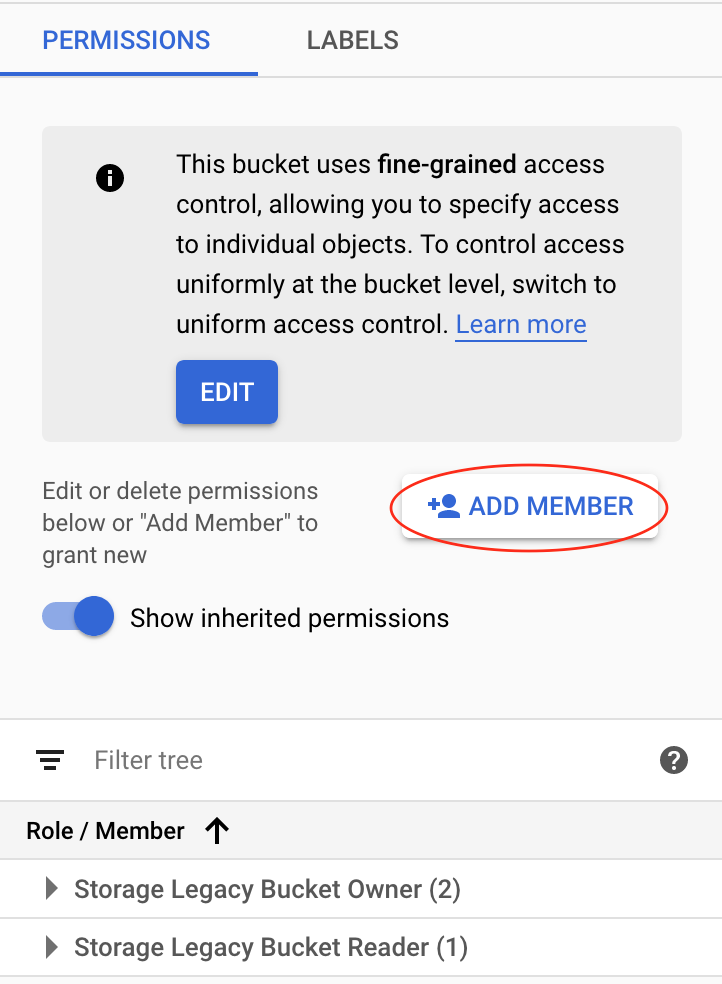 Enter allUsers in the New members textbox and select a role as Storage Object Viewer, then click the Save button.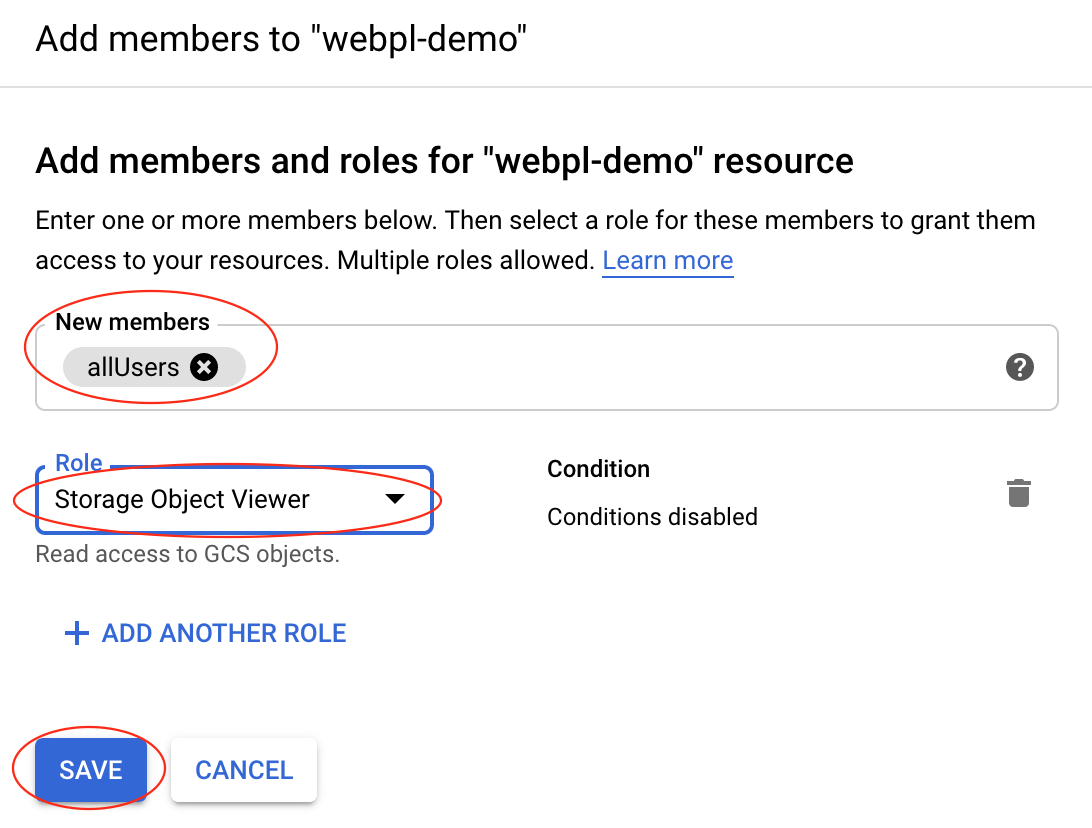 Now, your bucket is publicly available

If you need to delete members, open an Edit bucket permissions. On the INFO PANEL screen, enter the user you wish to remove (for example, enter allUsers) in the Filter tree textbox. Once the member is found, click a "trash" icon. Alternatively, you may select the Role / Member >> Storage Object Viewer to locate the members to be deleted.