My research seeks to create systems that can be trusted even in the presence of malicious attackers and that empower individuals to control how their data are used. This involves many traditional research areas, including security, software engineering, programming languages, cryptography, and networking. My research group's current work focuses mainly on two areas: secure computation and web/mobile security.
In Fall 2013, I am teaching Operating Systems (cs4414). In Spring 2013, I taught a course on Great Works in Computer Science.
Last year I developed two an open, on-line courses for
Udacity
:
cs101: Building a Search Engine
(which has enrolled over
200,000
314,159
students
) [
Prospect Magazine
,
Chronicle
,
m
o
r
e
...
] and
cs387: Applied Cryptography
. (These courses are both open enrollment, and anyone can join at any time for free.) I have also written a new, open, introductory computer science book:
http://www.computingbook.org
.
Other courses I have taught recently include: a short course on string theory, cs1120: Introduction to Computing: Explorations in Language, Logic, and Machines (Fall 2011), a course on poker focusing on game theory and machine learning (Spring 2011), cs2220: Engineering Software (Fall 2010) and cs3102: Theory of Computation (Spring 2010).
I was the Founding Director of the
Interdisciplinary Major in Computer Science
(BA) for students in the College of Arts and Sciences that was approved in February 2006. I was Program Co-Chair for the
2010 IEEE Symposium on Security and Privacy
("Oakland").

I won the
Outstanding Faculty Award
(2009) from the State Council of Higher Education for Virginia.
I joined UVA's Computer Science Department in November 1999 after completing my PhD, SM and SB degrees at MIT. I was on sabbatical for the 2008-2009 academic year. I visited UC Berkeley for the Fall semester, and Microsoft Research (Redmond) for the Spring.
My research group is funded primarily by grants from the National Science Foundation (TC: Large: Collaborative Research: Practical Secure Two-Party Computation: Techniques, Tools, and Applications), Air Force Office of Scientific Research (Defending Against Hostile Operating Systems, FA9550-09-1-0539), and a Google Research Award.
Research
Students
Blog
Publications
Talks
Awards
Press




I have the privilege of working with a team of extraordinary students, including both graduate and undergraduate students. If you are a UVa undergraduate or graduate student interested in joining my research group, please look over our project pages (linked below), browse our group blog, and send me email to arrange a meeting or drop by my office hours. If you are considering applying to our PhD program, please read my advice for prospective research students. If you think you are ready for graduate school, you may also want to try our previous pre-qualification exam [PDF]. Everyone is welcome at the Security Research Group meetings (subscribe to the mailing list for notifications).


UVa Students and Alumni at USENIX Security 2011

Active Projects

We are working on developing automated techniques to detect vulnerabilities in web applications, focusing on integration of single sign-on services.

We are developing an integrated suite of techniques for protecting applications from a hostile OS. Our work focuses on binding policies to data that are enforced when a program executes.

Recent Projects

Protect systems from sophisticated and motivated adversaries by automatically and continuously changing the attack surface of a running system.

We are investigating new approaches to cryptography, protocol, and system design to provide adequate security on low-power devices.

We are developing a new method to find side-channel leaks in web applications and quantify their risk using a dynamic, black-box approach.

Protects vulnerable programs by storing security-critical data in a separate protected store.

Uses the disk processor to improve virus detection and response by recognizing viruses by their disk-level activity.

Explores the potential for using automatically generated diversity at various levels of abstraction to protect computer systems.

Explores a systems framework that uses structured artificial diversity to provide high security assurances against large classes of attacks.

Develops techniques for automatically inferring temporal properties of real world software using dynamic analysis.

How computing in the physical world impacts security.

Getting sensible behavior from collections of unreliable, unorganized components.

Recent and Upcoming Conferences

Note: I have signed the Research Without Walls pledge, and only provide volunteer reviewing and organizing efforts to open access publications (effective May 2012).

Death Valley
Teaching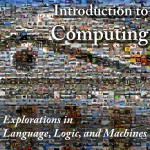 My teaching has been supported by an NSF CCLI Award (
PDF
) and University Teaching Fellowship (2001-2002,
PDF
). I won the Harold Morton Jr. SEAS Award for Teaching (2003-4), an
All-University Teaching Award
(2008), and an
Outstanding Faculty Award
(2009) from the State Council of Higher Education for Virginia. This
essay
explains my teaching philosophy.
I am writing an introductory computing textbook based on the cs200/cs150/cs1120 course.
I am Founding Director of the Interdisciplinary Major in Computer Science.
Selected Courses (Full List)
Outreach Courses
Science is the greatest of all adventure stories, one that's been unfolding for thousands of years as we have sought to understand ourselves and our surroundings. Science needs to be taught to the young and communicated to the mature in a manner that captures this drama. We must embark on a cultural shift that places science in its rightful place alongside music, art and literature as an indispensable part of what makes life worth living.
More
My most visited page is my Advice for Prospective Research Students. I have also written some advice of giving talks, and collected my favorite advice from others.
My academic genealogy traces back to Gottfried Wilheim Leibniz.
I have taken some pictures including: Yellowstone, Glacier, Death Valley, Yosemite, Lawn Lighting, Nature near Charlottesville, China, and Bletchley Park. I also have pictures from my trips to World Cups: France 1998, Korea 2002, South Africa 2010.
Family
My wife is pursuing a PhD in Mathematics at UVa (currently on leave).
Our daughter, Dorina Michelle, was born 29 June 2012. She made her first original computer science contribution at only eight months old, discovering the non-equivalence of the Kleene-* and Kleene-X operators.
Family pages: NeuroKitchen Arts Collective (my sister's project), my brother's blog, Science Serving Society (my Dad's site, focusing on traffic safety), Art Talks (by my Mom).