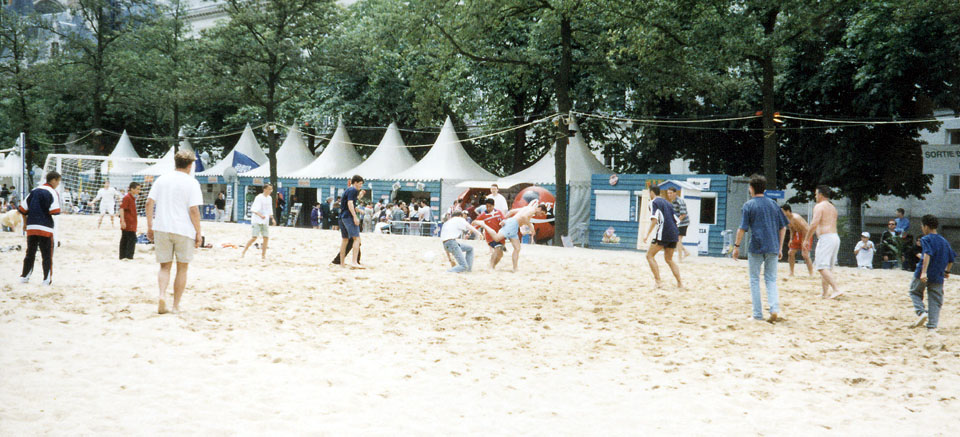 They imported several tons of sand and set up a beach in the middle of Nantes. We played a pick-up beach soccer game, US vs. the rest of the World. The score was something like US 5, France 3, England 4, Mexico 2, Holland 2, Scotland 1. Unfortunately, all the other contries were on the same team, so we didn't to much to enhance the reputation of the US as a football power.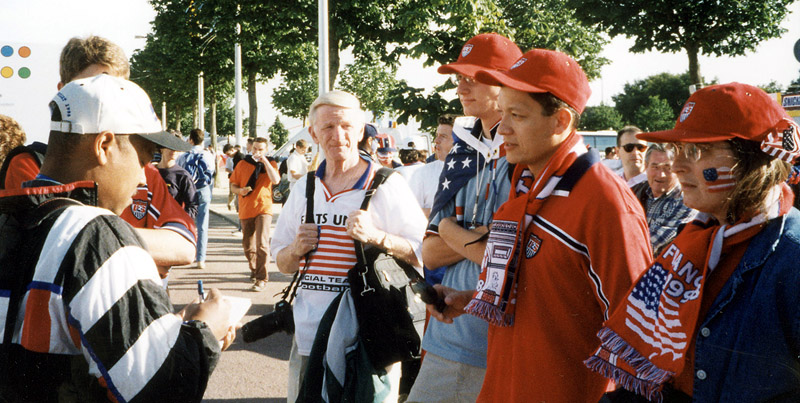 Everywhere we went we were interviewed by the press, both American and international. Here, a reporter from an American paper is asking us if we think this should be Steve Sampson's last game as coach.
Earlier, I was interviewed in French by a Nantes TV station. We were also seen on the ABC intro to the US/Germany game, and in an article in the USA Today.