Welcome to the CS 2110 Course Homepage
Course Announcements / Events
Monday, Apr. 26
- 39. Internet Security
Mon/Tues, Apr. 26/27
- L13. Networking/Threading
Wednesday, Apr. 28
- 40. Internet Security
Friday, Apr. 30
- 41. Encryption
Monday, May 3
- 42. Course Review -
Study Sheet
Mon/Tues, May 3/4
- L14. Course Review
Sunday, May 9
- Exam Review Session - OLS 120 - 7:00-8:30pm
Monday, May 10
-
Final Exam - 2:00pm
-
Study Sheet
Quick Links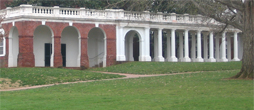 Message Boards:
Collab Message Boards
Use the message boards for general questions about getting help, assignments, lab exercises, and if you don't care who of the staff reads or answers your question.
Email the Staff:
UVa CS 2110 Staff Account
Email the staff account for direct HW questions.
Email the Instructor:
Prof. Mark Sherriff
Email Prof. Sherriff for exam issues, emergencies, etc.
Course Staff
Instructor:
Prof. Mark Sherriff
/ Office: Olsson 228A / Phone: 982-2688 / Email:
sherriff@virginia.edu
Office Hours: TTh, 10:00 am - 11:30 am or by appointment
Teaching Assistants:
Lab 1 - Mon@5:00 - Rachel Kralles and John Will
Lab 2 - Mon@6:00 - Jordan Fix and Brandon Marc-Aurele
Lab 3 - Tue@9:00 - Briana Whelan and Andrew Wilkes
Course Meeting Schedule:
Google Calendar